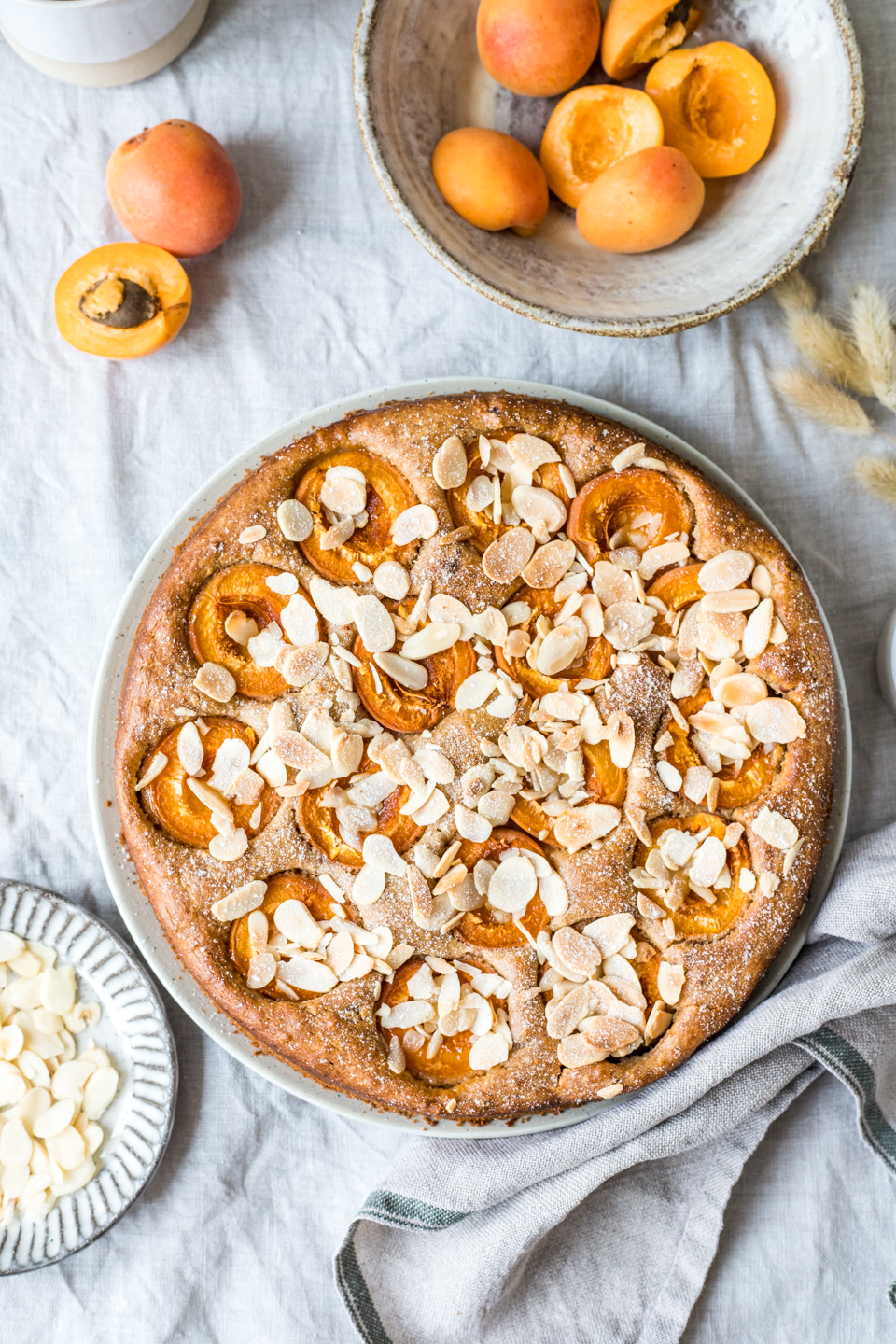 Sunday 'coffee and cake' (Kaffee und Kuchen) is a thing here in Germany. While it has become less common to invite people over for "coffee and cake" on Sundays, I still love this tradition. 'Coffee and cake' has a "hygge"-character, which means that it creates a cozy environment. It's a nice way to cherish the last day of the weekend by spending time with lovely people, and enjoying a nice piece of cake and a delicious coffee at the same time.
Today's cake is perfect for a spontaneous late summer get-together with your loved ones. Obviously I'm writing this during the COVID-pandemic, but at least here in Germany, you can meet friends and family again.
Back to the cake. The ingredient list is short, and the ingredients are all pretty affordable. What I'm most excited about is the fact that it is only sweetened with dates. I wasn't sure if this would work, but it worked incredibly well. Another plus is that you don't even need a food processor, because it is possible to make a date paste with a fork only. The only fancy ingredient is soft, Medjool dates, that are necessary to make a creamy date puree.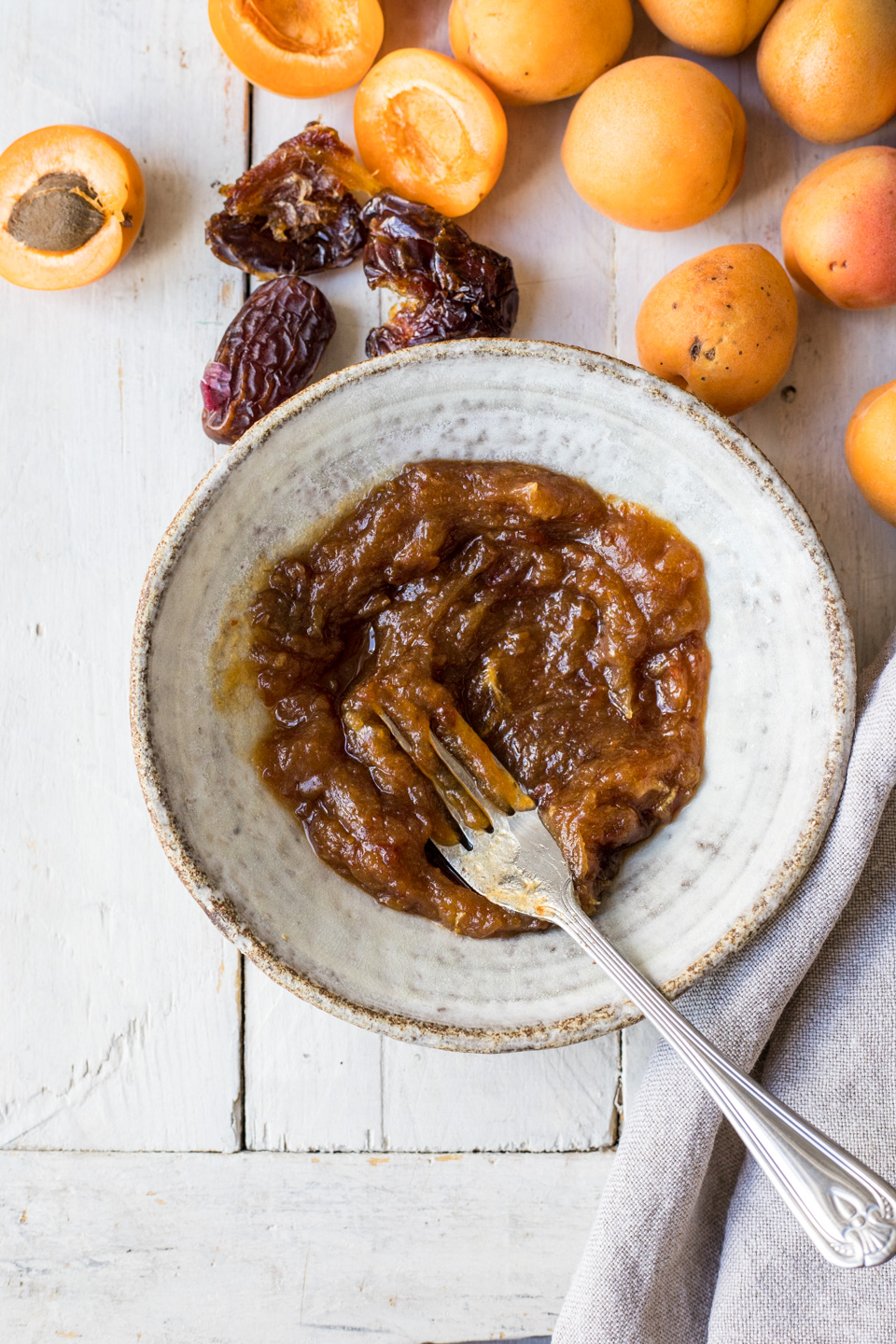 For the oil, I used the Swedish Alba oil. I know, this is a flavored oil, so it probably can't be considered healthy. But I always stress that neither I nor this blog wants to be perfect. My understanding of the word 'healthy' is that you eat a balanced diet rich in nutrients and flavor, but to never be restrictive. Healthy eating is not a diet, and it should always be pleasant and joyful.
When I made this cake, I happened to have apricots waiting on the counter, so this cake become an apricot cake. For the second attempt, I used damsons (plums), but you could probably also use cherries, peaches, or other stone fruit. Apricots are not super sweet, so if you prefer sweet cakes, I suggest using plums.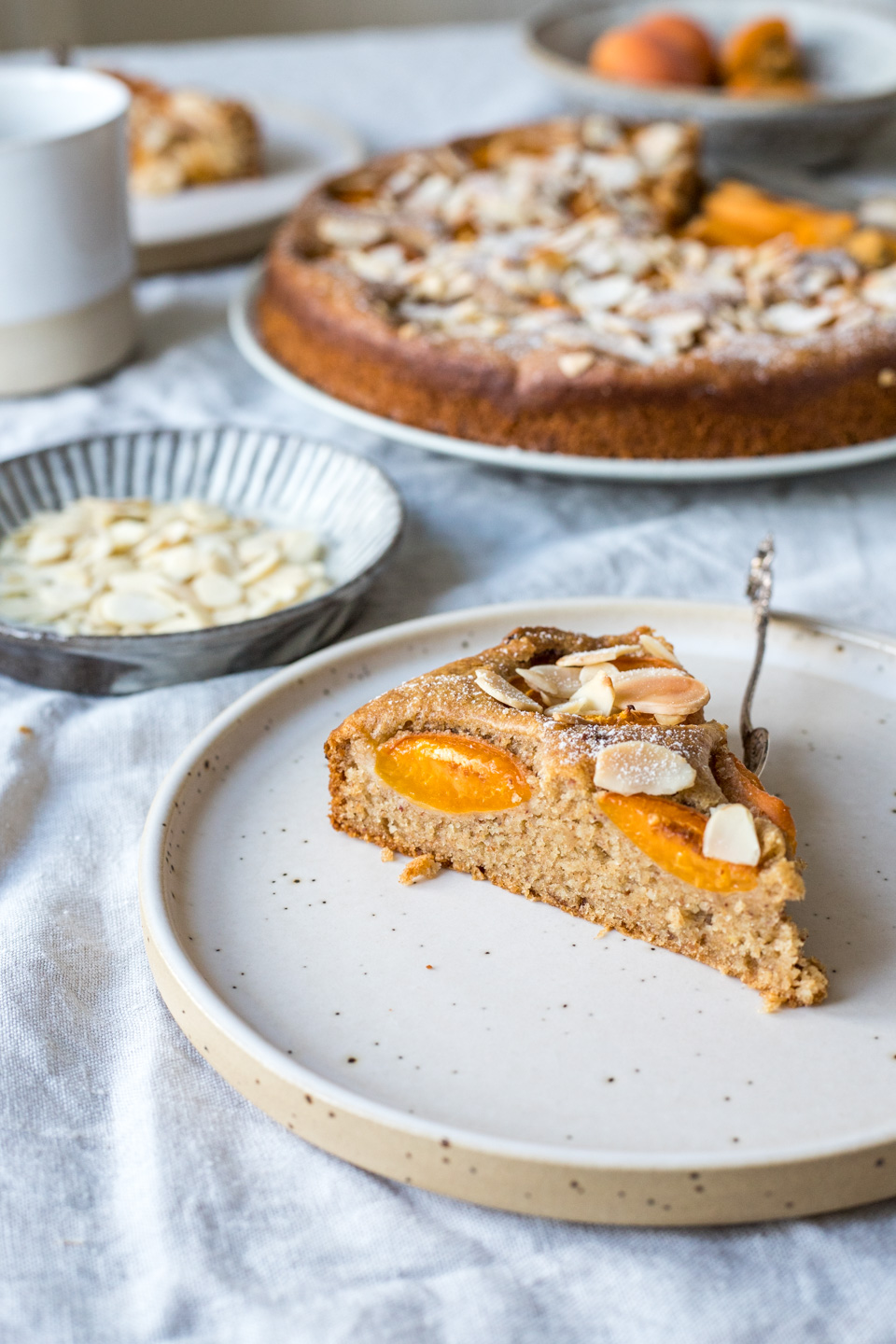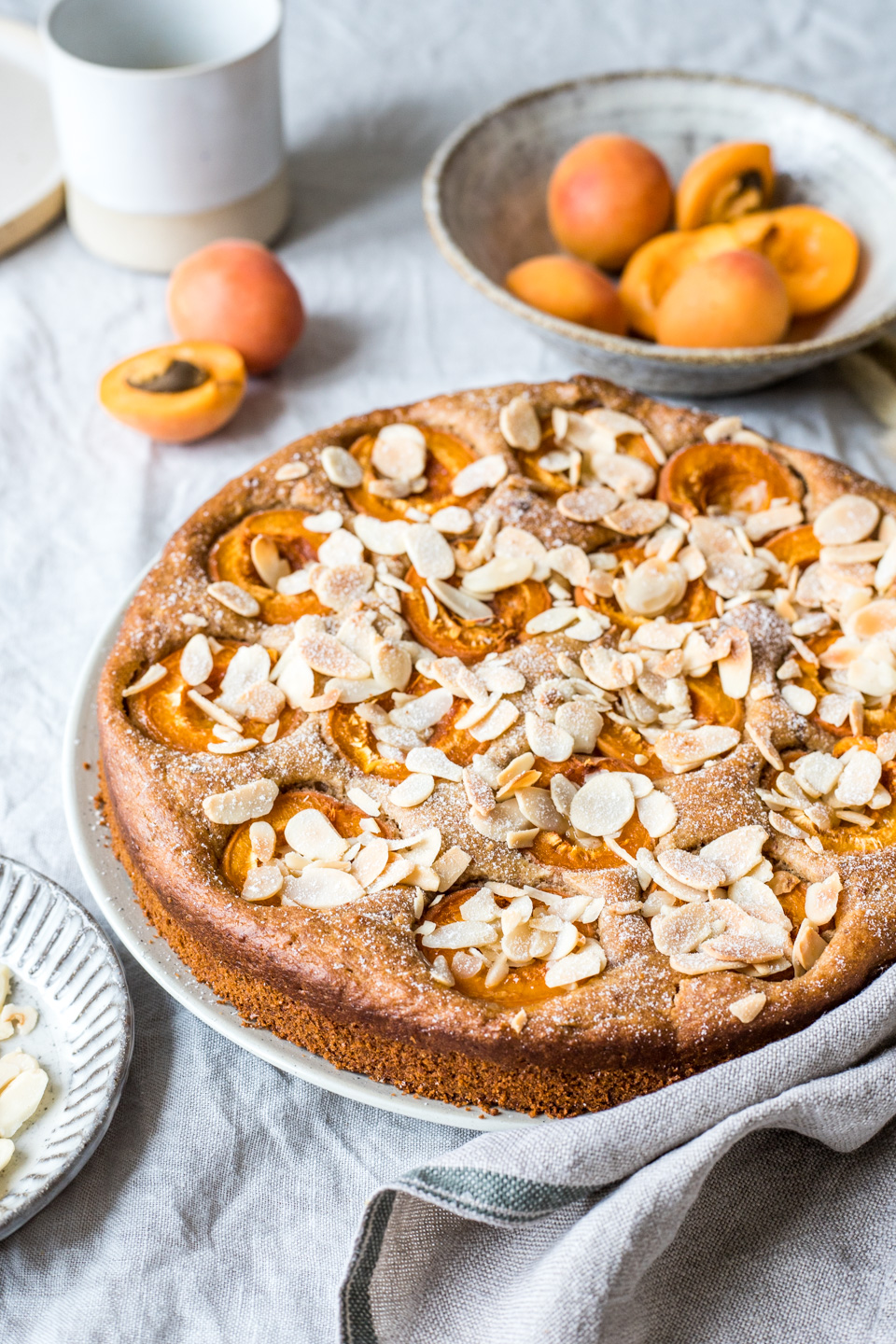 HEAVENLY FOR BODY AND SOUL, BECAUSE …
… this cake contains zero refined sugars. Of course, it is not sugar-free, as it contains dates and apricots, but these are natural sweeteners that still contain fibers and even minerals. The flour mix consists of light and wholegrain spelt flour as well as ground almonds, which contains a lot more nutrients than white wheat flour. Of course, this is still a cake, not a meal, so treat and enjoy it as such.
I haven't made this cake in a gluten-free version yet, but I've included some suggestions down below in the recipe card. If you've made a gluten-free version of this cake, please let me and the other readers know in the comment section below.
Have a lovely weekend!